Task Force
Committees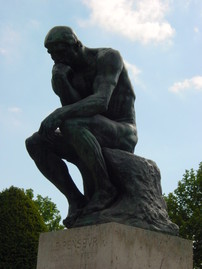 Task Forces
Education
Help shape the best ever afterschool and Bar/Bat Mitzvah programme.
Fundraising
Help make our shul affordable by imagining both classic and out of the box ways of raising money.
Tikkun Olam (repairing the world)
Help by being a "good deeds matchmaker", identifying worthy projects that want volunteers, and volunteers from our shul that want projects.
Adult Ed/ Adult Programming
Help envision what our adult learning and social programmes should look like and make them happen.
PR Task
Help write our materials, and keep us current in the public eye.
Membership
Help bring new ideas to the table about how to keep folks coming.
Family Programming
Help keep our shul family-friendly with interesting and innovative programmes for kids and parents together and separately.
Mitzvah
Be part of the team that visits and supports City Shul members in hospital, home bound, with new babies, at shivas.

Please contact Barb for further information.
Tue, September 26 2023
11 Tishrei 5784
City Shul Shabbat Services
Click here for our Shabbat service schedule.
City Shul School
Click here to learn more about our shul's school.
City Shul Family Learning
Click here to see our upcoming family programmes.
City Shul Adult Ed and Adult Programmes
Click here to see our upcoming adult programmes.

Upcoming Events
All Events
Tuesday

,

Oct

October

17

,

2023

Israel Engagement presents "Fighting Through the Courts for the Soul of Israel"


Tuesday, Oct 17th

7:30p

to

9:00p




Ms. Erez-Likhivesky will speak about the situation on the ground in Israel today in light of the proposed judicial changes, and the LGBTQ+, Women's rights, Arab rights and other cases she and her team are fighting in order to to retain a liberal foothold in Israeli society. Time for discussion and a great opportunity to hear from a leading proponent of social justice and democracy in Israel today.

Wednesday

,

Nov

November

29

,

2023

Israel Engagement presents "Confusion and Conversation"


Wednesday, Nov 29th

7:30p

to

9:00p




Things in Israel are changing rapidly. So are our own questions and feelings as Diaspora Jews. This evening is to explore "the situation" and to grapple with our personal and communal relationship with Israel with your Rabbi and our member Jon Allen, former Canadian ambassador to Israel.

Gloria: A Life - April 23, 7 PM; Talkback with Rabbi Goldstein for this performance only


Sunday, May 5th

7:00p

to

9:00p




The Harold Green Theatre is presenting "GLORIA: A LIFE" Sunday, April 23, 7 PM - The Greenwin Theatre, Meridian Arts Centre. This performance only: Rabbi Elyse Goldstein will be leading a Talking Circle at the conclusion of the play
Tue, September 26 2023 11 Tishrei 5784