Leadership Team
Our Leadership Team
Barbara Wade Rose
Barbara Wade Rose is the child of an army family and has lived throughout Canada and in Britain. She and her family, Jonathan, Jessica and Hannah, now reside in Toronto. Barbara has been a Judeophile since she was twelve years old, and became a member of tribe in May, 1982. She has worked both as a journalist and author but her greatest privilege was serving as an interviewer for the Survivors of the Shoah Foundation in Toronto and northern California, recording testimonies of Holocaust survivors. She hopes to help City Shul maintain its beautiful balance of growth and gemutlich in coming years.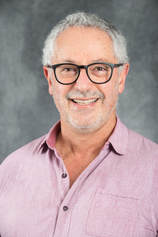 Daniel Gruner
Danny was born and raised in Mexico City. Went to university all over the place, starting in Mexico, and then Technion and Hebrew University in Israel. After meeting Simy and getting married, they arrived in Toronto for graduate school, at U of T, where Danny earned a PhD in Chemical Physics. Daniel Gruner is CTO for the SciNet High Performance Computing Consortium at the University of Toronto. SciNet runs the largest academic computer systems in Canada. Danny has more than thirty years' experience in computational science and scientific computing. Computation is now pervasive, affecting and helping all fields of research and human endeavour. Thus being in the middle of it, teaching researchers and enabling their work, is tremendously important. This is what we do every day at work.
City Shul has become, since its inception, one of the centres of our lives, one of our homes. Being on the Leadership Team is one contribution to helping City Shul grow, and remain central to the lives of our community.
Noa Ashkenazi
Noa made Toronto her home in 2001, but still misses her hometown of Jerusalem. Whether here or there, Noa wakes up every day counting her blessings: starting with her two amazing kids who constantly rock her world, and generally make everything taste better. In her professional life Noa is committed to social change advancement through care, treatment and education. She's an Executive Director of a child and youth mental health agency, a position that gives her the daily opportunity to work with her fellow humans, and promote solidarity and kindness. Noa is a proud member of City Shul, and is honoured to serve its community. She loves reading from the Torah, praying, listening to the wisdom of her fellow congregants, and a decent L'Chaim. On special occasions she might share a delicacy made following a recipe from her late grandmother Hinda, who was the most amazing person in the world and who taught everything a girl needs to know about Jewish cooking.
Danielle Keystone-Adler
Called to the Bar in 2002, Danielle is a non-practicing lawyer with extensive professional experience in the not-for profit sector. She spent several years at the Canadian Breast Cancer Foundation National Office responsible for health promotion and grants where she cultivated a vast network in the medical and fundraising communities. In addition, she was instrumental in positioning the organization at a federal level by representing the organization at Health Canada and the Public Health Agency of Canada's cancer control strategy meetings. In her time at Willow Breast Cancer Support Canada she led the organization's communications and development strategies.
Today, her primary job is to provide leadership in the growth and development of her two children, currently in Grades 6 and 8. A fitness instructor and tireless volunteer, Danielle recently completed four years as the President & Chair of Paul Penna Downtown Jewish Day School's Board of Directors. She will continue as Chair of the Development Committee for a fifth year while serving as Past President. In June 2018 Danielle received a community volunteer award from UJA.
Danielle was delighted to be recruited by the City Shul Board – she and her family have been members of the shul since its inception, and her husband, Amos Adler, was a founding member of the shul Board. With her, Danielle brings a depth of experience and a passion for Board governance that will be the focus of her energy. Danielle also brings a history of fundraising success that will be an asset to the Board and the shul.
Liron Taub
Liron Taub is a Legislative Counsel (a lawyer who drafts laws) for the Government of Ontario, and was an Assistant Crown Attorney in Northern Ontario before that. Liron was born in Toronto and as a child was raised in a grassroots liberal Jewish community in the west end of Toronto. Liron joined City Shul three years ago and he serves as a gabbai, occasional lay leader, and on the Adult Education task force. He also is a member of the Varsity Jews, a Toronto Jewish music a cappella choir. Liron believes that liberal Judiasm is not "Judaism lite" but rather demands genuine active critical and creative engagement with Jewish text, practice and ethics.
Paul Robinson
Paul Robinson is a wandering Jew. Along with his wife, Rochelle Dworkin, they live full-time in small-town Hanover, and week-ends in Toronto. They have belonged to synagogues from Waterloo to Jersusalem and have found a home at City Shul. Along with daughters, Laruen and Tessa, the family has been attending Rabbi Goldstein's services through Kolel and City Shul for almost 20 years.
Paul is a retired elementary school principal and special education teacher with over 32 years in education. He continues to consult for administrators in Ontario schools on a part-time basis and also sits on the board of a local Children's Mental Health provider in Grey/ Bruce counties. Paul also holds a doctoral degree in education from the University of Toronto.
Paul and Rochelle are active members of City Shul and enjoy assisting with the music for Friday night Kabbalat Shabbat services, as well as working together to organize the Torah readers for our services. Paul also sits as a member of the Prayerbook Task Force and is looking forward to lots of exciting growth in our community. Paul is excited about having the opportunity to work on the Leadership Team to assist with growing our community into a place for everyone.
Amos Adler
Amos Adler is the President of MEMOTEXT Patient Adherence Solutions, a Health technology firm. In his previous life Amos was a "property guy" with expertise in the development of private and not-for-profit affordable housing, as well as residential, medical and commercial properties in and around the GTA—expertise he brings to the leadership team of the City Shul. Born and raised in one of Toronto's Orthodox congregations, Amos and his family are committed to creating a Jewish life that is Reform yet traditional, open-minded, reflective and creative. Educating their children in a Jewish day school, they are excited about the prospect of broadening their downtown Jewish community. Alongside his volunteer activities and his work, Amos is passionate about music and fitness. Teaching indoor cycling (spin) classes and training for extreme challenges keeps him sane.
Mark Greenberg
Mark Greenberg and his wife Corin left their native South Africa where he graduated from medical school, did post-graduate training and came via Chicago to Toronto in 1970. He is the father of two children, Natasha and Josh, and grandfather of 2.7 - who are a great delight to their grandparents. In his other life, he is a pediatric oncologist, and together with Corin, founded and developed POGO , a remarkable collaboration of healthcare professionals that embodies the construct of serious illness as more than a biomedical issue, one that touches every facet of the life of the family and of society. Mark has served as chief of oncology at Sickkids, associate chair of the Department of Pediatrics at the University of Toronto, and North American President of the International Society of Pediatric Oncology, amongst other roles. He is an officer of the Order of Canada.

A true believer in liberal Judaism and tikkun olam, Mark (and Corin) believe that City Shul has the potential to embody the characteristics they have looked for in a shul over the years: an inclusive liberal, spiritual, social activist community of Jews of all stripes and all ages.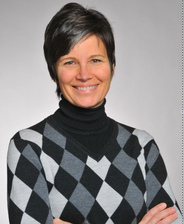 Kim Beckman
Kim Beckman has made downtown Toronto her home since her arrival, from Boston, in 1983. Kim went to law school in Toronto, had her children here and looks forward to the day she will bring her grandchildren to the City Shul (hoping, of course, that her children read this and get on with it already). Kim has served on a number of community boards in Toronto.

Kim's biological children, Zack and Ari Korn, attended the Downtown Jewish Community School and Hillel at U of T. Kim's family also includes her husband, George Popper, and George's biological children, Niki and Adam. The family was forged following significant personal loss following the untimely deaths of Zack and Ari's father and Niki and Adam's mother. While not all members of the Beckman/Popper/Korn family still live under the same roof, everyone still lives in downtown Toronto. All four children are impressive citizens of the earth, whether through engagement with environmental causes or providing service and support to those struggling with the fallout from trauma.

Kim yearns for a Jewish community that is welcoming and accessible to all members of her family. She is anxious to help build an inclusive shul in downtown Toronto that provides a year-round community. Kim and her family look forward to giving back to the wider community, in Canada and abroad, through efforts coordinated at the City Shul. Kim is also anxious to engage in educational programming at the City Shul that addresses divergent views and levels of Jewish education.
Karen Lewis
Karen grew up in a huge Reform congregation in Detroit. Her family were "twice-a-year" and holiday Jews. She always loved lighting Shabbat candles with her grandmother while either in Toronto or Muskoka. She was confirmed in ninth grade and her family switched to another temple which was not welcoming to a "newcomer". Fast forward many years, Karen moved to Toronto, and had the amazing luck to meet Rabbi Goldstein and really become involved in "Jewish stuff". She sat on the Board of Kolel: An Adult Jewish Learning Centre, for many years, and was a very active student and volunteer. With the birth of City Shul, Karen slowly became involved, and soon understood that this was the place to be. She loves our community, our spirit, and our mission. She is grateful to be a part of our current plans and activities, as well as our future goals and growth.
Wed, 22 May 2019
17 Iyar 5779
City Shul Shabbat Services
Click here for our Shabbat service schedule.
City Shul School
Click here to learn more about our shul's school.
City Shul Family Programming
Click here to see our upcoming family programmes.
City Shul Adult Ed and Adult Programmes
Click here to see our upcoming adult programmes.
Wed, 22 May 2019 17 Iyar 5779