Leadership Team
Our Leadership Team
Barbara Wade Rose
Barbara Wade Rose is the child of an army family and has lived throughout Canada and in Britain. She and her family, Jonathan, Jessica and Hannah, now reside in Toronto. Barbara has been a Judeophile since she was twelve years old, and became a member of tribe in May, 1982. She has worked both as a journalist and author but her greatest privilege was serving as an interviewer for the Survivors of the Shoah Foundation in Toronto and northern California, recording testimonies of Holocaust survivors. She hopes to help City Shul maintain its beautiful balance of growth and gemutlich in coming years.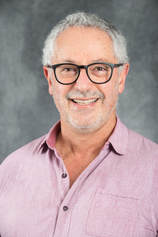 Daniel Gruner
Danny was born and raised in Mexico City. Went to university all over the place, starting in Mexico, and then Technion and Hebrew University in Israel. After meeting Simy and getting married, they arrived in Toronto for graduate school, at U of T, where Danny earned a PhD in Chemical Physics. Daniel Gruner is CTO for the SciNet High Performance Computing Consortium at the University of Toronto. SciNet runs the largest academic computer systems in Canada. Danny has more than thirty years' experience in computational science and scientific computing. Computation is now pervasive, affecting and helping all fields of research and human endeavour. Thus being in the middle of it, teaching researchers and enabling their work, is tremendously important. This is what we do every day at work.
City Shul has become, since its inception, one of the centres of our lives, one of our homes. Being on the Leadership Team is one contribution to helping City Shul grow, and remain central to the lives of our community.
Noa Ashkenazi
Noa made Toronto her home in 2001, but still misses her hometown of Jerusalem. Whether her or there, Noa wakes up every day counting her blessings: starting with her two amazing kids who constantly rock her world, and generally make everything taste better. In her professional life Noa is committed to social change advancement through care, treatment and education. She's an Executive Director of a child and youth mental health agency, a position that gives her the daily opportunity to work with her fellow humans, and promote solidarity and kindness. Noa is a proud member of City Shul, and is honoured to serve its community. She loves reading from the Torah, praying, listening to the wisdom of her fellow congregants, and a decent L'Chaim. On special occasions she might share a delicacy made following a recipe from her late grandmother Hinda, who was the most amazing person in the world and who taught oa everything a girl needs to know about Jewish cooking.
Abby Robins
Abby Robins has spent the last 13 years as a Communications Director working for non-profit organizations. She's worked at Frontier College, JVS Toronto and Second Harvest, and prior to 2001, worked in television production for 15 years. She volunteered as a literacy tutor, a CanSurmount visitor, and served as Coordinator for Hillel Children's Workshop.
Abby is originally from Calgary, and is joined the City Shul Leadership Team to balance the Edmonton element.
Jeff Cipin
Jeff Cipin immigrated to Toronto in 1975. From Edmonton. After studying Film & Video Production at York University he married Aviva Busheikin from Calgary. In those days such marriages, between an Edmontonian and a Calgarian, still raised eyebrows. How could they return to Alberta? At least that's the story they still tell their children, Dina and Elana. Jeff began working in video production after university and figured he'd stick around Toronto until the Leafs won the Stanley Cup. Right.
Jeff and Aviva were involved in Kehillat Ahavat Hesed for a number of years. They have fond memories of what that experience provided in their lives. They eagerly welcomed the opportunity to participate in the creation of another egalitarian shul.
In the past, Jeff has enjoyed working with Rabbi Goldstein as Kolel High Holidays Gabbai. Now he's looks forward to belonging to a congregation the other 50 weeks of the year. Davening, learning and commiserating with old and new friends - it doesn't get better than that. Even if the Leafs do win it all some day. Ah well, man needs a dream. But The City Shul? That's reality.
Richard Rotman
Richard Rotman has been a part of the Reform movement his entire life, first at North Shore Congregation Israel in Glencoe, Illinois and later at Holy Blossom Temple in Toronto, where he was an active participant and a member of the board. He is currently a PR consultant and a Professor in Humber College's Media Studies department.
He is a literature and languages graduate of Bennington College, Vt. and has a master's in politics and international relations from Columbia. He also attended Boston University's communication school and the University of Chicago's summer language program.
He is a long-time board member of the Canadian Foundation for Physically Disabled Persons and is the recipient of the Paul Harris fellowship from Rotary International for his services to persons with physical disabilities.
The partner of Dr. Ellen Greenblatt, he is also the father of Joshua, a Salesforce.com executive in Chicago and Talia, the coordinator of the UJA's Shinshinim program.
Richard is very pleased to be a member of the Leadership Team and utilize his skills in journalism and public relations.
Jonathan Wyman
Jonathan Wyman attended day school in Toronto (Bialik and CHAT) before studying Mechanical and Environmental Engineering at the University of Toronto and studying for a year at the Hebrew University of Jerusalem. He also attended Young Judea summer camps and worked for five summers at Young Judea's Camp Solelim, outside of Sudbury, Ontario.
Lunch with a friend one day led Jonathan to a career in film distribution. He is currently Vice-President of Mongrel Media, a Toronto company that distributes independent film, foreign language cinema, documentary films and Canadian feature films to Canadian audiences.
Jonathan's daughters Noa and Ezri attend the Paul Penna Downtown Jewish Day school where he has run a small fundraising program for the school's Parents' Association. He is a volunteer at the Stop Community Food Centre's pizza oven program - bringing neighbours together around fresh, healthy food, has helped plan a neighbourhood street party in Regal Heights and serves on the Advisory Committee for Rethink Breast Cancer's "Breastfest" - the world's first film festival dedicated to breast cancer awareness and education. In the past four years Jonathan has been among the top fundraisers at They Taylor Cup - a pond hockey tournament that raises funds for research at Princess Margaret Hospital.
Jonathan and his family have attended holiday services at Kolel for 11 years - Noa and Ezri's first trips to the bima were in their Dad's arms as he read Torah on Rosh Hashanah. The girls (and Jonathan and Meredith) think of Rabbi Elyse as "their" Rabbi and are excited at the prospect of more frequent services downtown.
Paul Robinson
Paul Robinson is a wandering Jew. Along with his wife, Rochelle Dworkin, they live full-time in small-town Hanover, and week-ends in Toronto. They have belonged to synagogues from Waterloo to Jersusalem and have found a home at City Shul. Along with daughters, Laruen and Tessa, the family has been attending Rabbi Goldstein's services through Kolel and City Shul for almost 20 years.
Paul is a retired elementary school principal and special education teacher with over 32 years in education. He continues to consult for administrators in Ontario schools on a part-time basis and also sits on the board of a local Children's Mental Health provider in Grey/ Bruce counties. Paul also holds a doctoral degree in education from the University of Toronto.
Paul and Rochelle are active members of City Shul and enjoy assisting with the music for Friday night Kabbalat Shabbat services, as well as working together to organize the Torah readers for our services. Paul also sits as a member of the Prayerbook Task Force and is looking forward to lots of exciting growth in our community. Paul is excited about having the opportunity to work on the Leadership Team to assist with growing our community into a place for everyone.
Amos Adler
Amos Adler is the President of MEMOTEXT Patient Adherence Solutions, a Health technology firm. In his previous life Amos was a "property guy" with expertise in the development of private and not-for-profit affordable housing, as well as residential, medical and commercial properties in and around the GTA—expertise he brings to the leadership team of the City Shul. Born and raised in one of Toronto's Orthodox congregations, Amos and his family are committed to creating a Jewish life that is Reform yet traditional, open-minded, reflective and creative. Educating their children in a Jewish day school, they are excited about the prospect of broadening their downtown Jewish community. Alongside his volunteer activities and his work, Amos is passionate about music and fitness. Teaching indoor cycling (spin) classes and training for extreme challenges keeps him sane.
Mark Greenberg
Mark Greenberg and his wife Corin left their native South Africa where he graduated from medical school, did post-graduate training and came via Chicago to Toronto in 1970. He is the father of two children, Natasha and Josh, and grandfather of 2.7 - who are a great delight to their grandparents. In his other life, he is a pediatric oncologist, and together with Corin, founded and developed POGO , a remarkable collaboration of healthcare professionals that embodies the construct of serious illness as more than a biomedical issue, one that touches every facet of the life of the family and of society. Mark has served as chief of oncology at Sickkids, associate chair of the Department of Pediatrics at the University of Toronto, and North American President of the International Society of Pediatric Oncology, amongst other roles. He is an officer of the Order of Canada.

A true believer in liberal Judaism and tikkun olam, Mark (and Corin) believe that City Shul has the potential to embody the characteristics they have looked for in a shul over the years: an inclusive liberal, spiritual, social activist community of Jews of all stripes and all ages.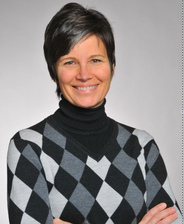 Kim Beckman
Kim Beckman has made downtown Toronto her home since her arrival, from Boston, in 1983. Kim went to law school in Toronto, had her children here and looks forward to the day she will bring her grandchildren to the City Shul (hoping, of course, that her children read this and get on with it already). Kim has served on a number of community boards in Toronto.

Kim's biological children, Zack and Ari Korn, attended the Downtown Jewish Community School and Hillel at U of T. Kim's family also includes her husband, George Popper, and George's biological children, Niki and Adam. The family was forged following significant personal loss following the untimely deaths of Zack and Ari's father and Niki and Adam's mother. While not all members of the Beckman/Popper/Korn family still live under the same roof, everyone still lives in downtown Toronto. All four children are impressive citizens of the earth, whether through engagement with environmental causes or providing service and support to those struggling with the fallout from trauma.

Kim yearns for a Jewish community that is welcoming and accessible to all members of her family. She is anxious to help build an inclusive shul in downtown Toronto that provides a year-round community. Kim and her family look forward to giving back to the wider community, in Canada and abroad, through efforts coordinated at the City Shul. Kim is also anxious to engage in educational programming at the City Shul that addresses divergent views and levels of Jewish education.
Jonathan Center
Jonathan Center emigrated to Toronto in 1996 to complete a dental surgical residency at Mount Sinai Hospital. Growing up in Montreal he attended United Talmud Torah Hebrew Day School and Herzliah High School. He now enjoys professional life as a dentist in private practice and as an Associate in Dentistry Clinical Instructor at the University of Toronto. He met his wife Tania Lewis (who was born and somewhat raised in South Africa) in Toronto and they were married at the magical and mystical Altneu Shul in Prague. Jonathan has always felt a strong connection to Israel. He was a Madrich for Bialik High School and participated in the inaugural March of the Living. He most recently spent time in Israel with his family : Tania, daughter Joey and son Lewis at the Dental Volunteers for Israel Clinic, which provides free dental care to Jerusalem's at-risk children and youth, regardless of race or religion.

Jonathan looks forward to contributing to the building of a sensitive, inclusive and spiritual downtown Jewish Shul.
Tue, 21 August 2018
10 Elul 5778
Upcoming Programs & Events
---
Parashat Ki Teitzei
Candle Lighting
Havdalah
Motzei Shabbat, Aug 25, 8:56p
Erev Rosh HaShanah
View Calendar
City Shul Shabbat Services
Click here for our Shabbat service schedule.
City Shul School
Click here to learn more about our shul's school.
City Shul Family Programming
Click here to see our upcoming family programmes.
City Shul Adult Ed and Adult Programmes
Click here to see our upcoming adult programmes.
Tue, 21 August 2018 10 Elul 5778